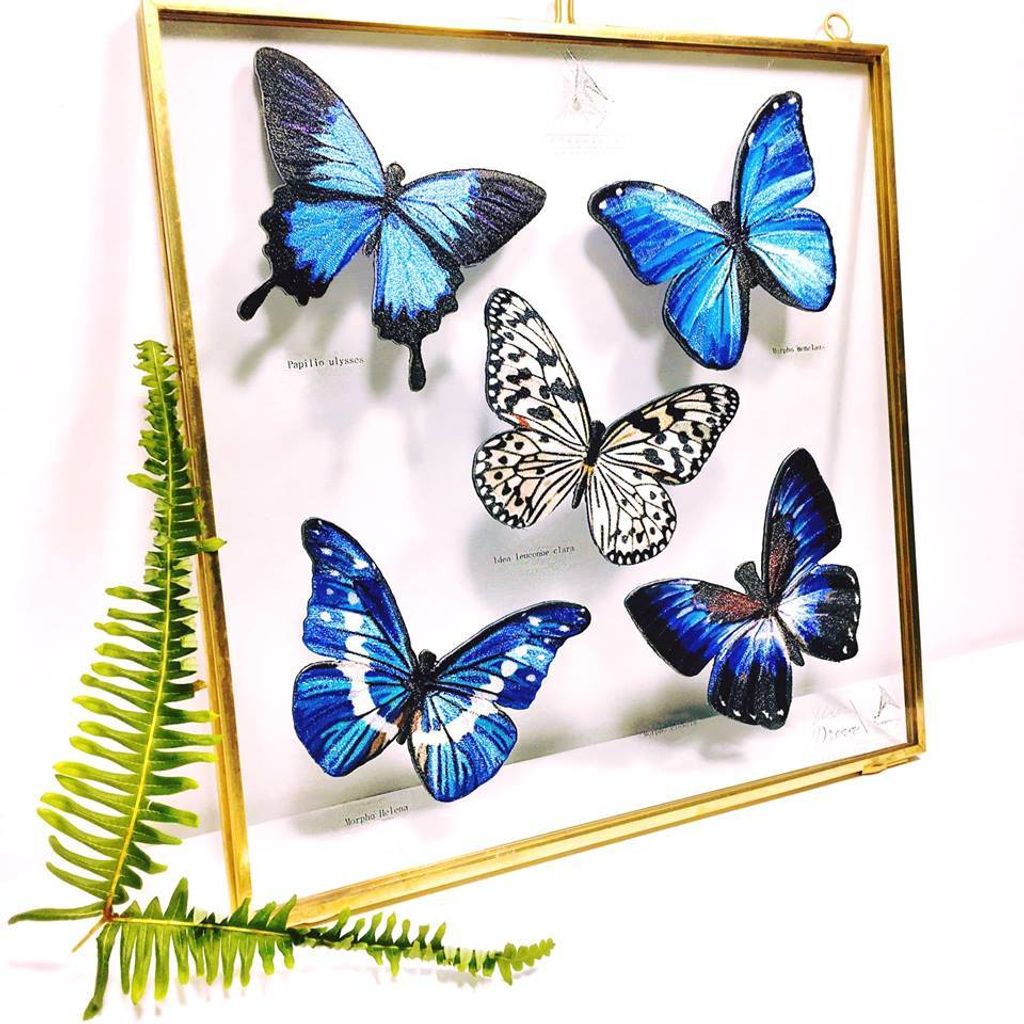 ▊ Butterfly Collection ▊

Butterfly Embroidery earrings

To make our features more vivid, Humming uses different colored embroidery thread, which gives a sense of stratification.
When wearing accessories under sunlight, you can find them shining like a real butterflies, flying around your ears.
"Humming" hopes every consumer can keep the joy of the present.

About Material -----
Material:Copper
Needle Material:Stainless Stee
Embroidery Size::3.3*2.6cm
Made In Taiwan


∥∥∥ Earring Clip ∥∥∥

Copper spiral earring clip with silicone pad.
Feels comfortable even while wearing all day.

https://live.staticflickr.com/65535/50984921372_7dcc32f4b1_z.jpg



∥∥∥ Notice ∥∥∥

△ Humming's accessories are handmade so each one cannot be 100% identical.
△ All pictures were taken from the real items. However, the actual colors you see will depend on your monitor. We cannot guarantee that your monitor's display of any color will be accurate.
△ Do not wear accessories while swimming, at the spa, or in hot springs.

∥∥∥ Maintenance ∥∥∥
△ Make sure the embroidery accessories are dry after use.
△ Maintenance of metal parts: If metal parts are becoming oxidized, please clean them with fabric or put toothpaste on the metal and wait 10-15 minutes. Use wet wipes to clean.
△ Please put into a zipper bag after use so that embroidery accessories stay shiny longer.



∥∥∥ Country of Origin ∥∥∥

Design : Humming design
Made: Handmade
Country : Made in Taiwan


Humming's accessories are handmade so made to order.
Takes 6-10 work days- not including weekends.
For any questions or ideas, you are welcome to message Humming ~



‖ ‖ ‖ Storage ‖ ‖ ‖

1. Product should be put in a transparent zipper bag inside a delicate paper bag.
2. If you need a separate page, please inform us.